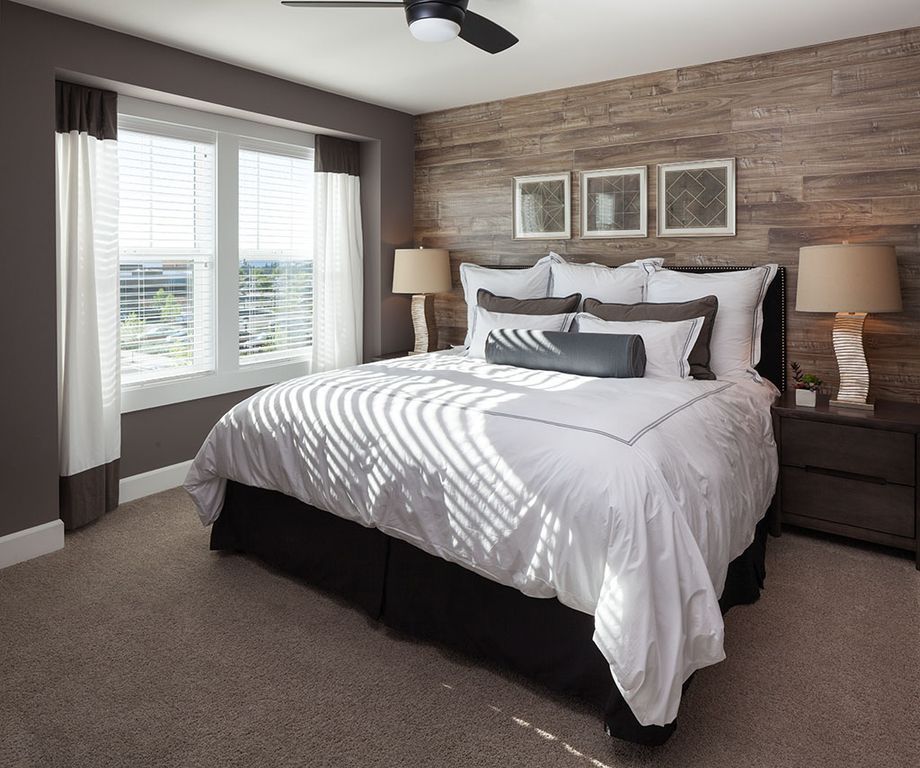 Wood Feature Wall is a stunning addition to a master bedroom or great room. It adds character, depth and it often becomes a beautiful conversation piece.  
We will let you on a little secret... that wood wall, doesn't have to be wood at all.  We create stunning "wood" feature walls, with light weight laminate. 
Project can be completed in one or two days, depending on the size of your wall. 
You select your own product, but our decorator will be happy to help.  You can also choose from our own selection of samples.