Custom Search
Hardwood Floor Refinishing Barrie
About Hardwood Floor Decor and Care
Gerber Hardwood Flooring has been offering hardwood floor refinishing Barrie since 1995. We are a Family owned business that takes pride in providing quality craftsmanship at competitive prices.   
We strive to offer our Clients reliable, fast solutions for their hardwood floor refinishing in Barrie, aneeds, so the results they are expecting are easily achievable and the outcome truly is worth the time and effort spent.  Hardwood Floor Refinishing  Barrie
Refinishing your hardwood floors
Barrie
Did you know that you can breath new life into your old hardwood flooring just by sanding the old tired finish away?  
The process involves a heavy sander and professional know-how.  It takes about a week to complete the process and your old hardwood floors will be new again. 
Tell me more about the process of hardwood floor refinishing
Barrie
What exactly does it mean to refinish hardwood floors?  
The refinishing process removes the top-most layer of wood including the old varnish and any stain colour that was previously applied to your flooring; this is done using heavy sander.  Varnish and Stain are sanded away until the naked wood is exposed again.  
Once this is done, the new stain colour is applied and it is followed by 3 applications of water-based finish or if you flooring requires a different treatment, a polyurethane finish can be used.  Once the final coat of varnish of your choice dries, the hardwood flooring looks new again.  
Depending on the size of your floor refinishing project, this usually takes from 3 to 5 days, however you should allocate a week to complete the drying process and safely walk on your refinished flooring and move the furnishings back in. 
How often should hardwood flooring be refinished?
Usually, a well maintained hardwood floors will not need to be refinished more often than every 10 to 15 years.  If you have a busy household with large pets and active children, your hardwood floors may need to be refinished sooner. Usually 3/4" real hardwood flooring can be refinished about 10 times in it's lifetime. Hardwood Floor Refinishing Barrie
Complete refinishing of your hardwood floors will change both the colour of your flooring as well as the sheen level of the finish.
It is important to remember that the refinishing process should not be rushed.  Your project timing should consider other aspects of your renovation if this is part of a bigger undertaking.  
No other trades should be scheduled to work inside the house while your hardwood floors are being sanded and refinished.  Gerber Hardwood Flooring professionals have an extensive experience in refinishing of wood flooring spanning over 27 years, their advice on this process is paramount. 

The floor finish will take up to 24 hours to dry to where it will be safe to walk on. Please be patient before placing the furnishings on your flooring, the  finish should be fully cured for at least 48 to 72 hours depending on the finish applied.
It is recommended that you wait about two weeks before placing area rugs down as the finish will remain soft for awhile; it is important to ensure that the curing process is completed.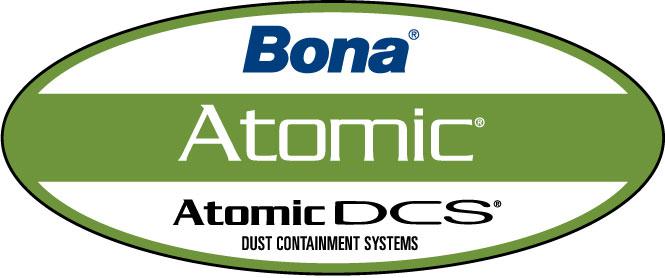 Other ways to renew the look of your tired hardwood flooring
Buffing and Re-Finishing
Sometimes it is possible to update a look of your hardwood floors without refinishing. This maybe done about every 4 years, assuming there are no deep scratches or gouges in the finish and the top-most layer of wood. 
This process is called buffing and re-coating, and it does not change the colour of the flooring.  
Only the top most layer of the varnish is removed using the large buffer; new varnish is applied and the flooring is restored.  
It is important to understand that there are certain limitations to when this specific option can be used. 
What comes first?  Painting... or Floor Refinishing? 
If your renovation process includes plans for both painting and hardwood floor refinishing, it will always be floor refinishing first IF Gerber Hardwood Flooring is involved.  
Let me explain why you need to refinish the floors before you paint the walls.
In a typical conventional hardwood refinishing process, there is a substantial amount of dust generated that could potentially damage a freshly painted walls, this is why the most important question to ask you flooring professional is WHAT type of equipment will they be using in your home. 
Gerber Hardwood Flooring has been using Bona Dust Containment System for the last 15 years; we have pioneered this DCS in the Barrie area. 
This reduces the amount of dust generated during the refinishing process by about 90-95%. This is why we can safely come in to refinish your flooring after your walls have been painted.  There will not be any risk to damaging the freshly painted surfaces during the sanding process.  However, there is a substantial risk to have the newly refinished hardwood damaged if a painting crew comes in and places their equipment on the finish that may not have had enough time to cure.  
---
Return to Home Page