Custom Search
Painted Stairs - Grey
About Hardwood Floor Decor and Care
Painted Stairs... Another example of beautiful transformation from bright red, 90' style to sophisticated calmness of grey and white. 
Stairs Painted Grey
Recent Project from Gerber Hardwood Flooring
Painted Stairs - Before and After
Twenty year old flooring, emerges from the past and is unrecognizable.  Such transformation takes about two weeks from start to finish, for both the flooring and the staircase.
One of our most recent projects, in Barrie, Ontario.  The 3 14" Oak strip flooring has been sanded with our Dustless system, that includes the dust containment system. Our stains and finishes are water-based and have low VOC's.
This finish, shown here, consists of one coat of stain and three coats of Bona Mega water-based finish. The process starts with sanding the finish and color off, down to bare wood; at this point we can do color samples - up to three stain colors will be applied to your flooring, so you can choose the one that suits you best.  Once this is done, the stain is applied to the entire floor.  This is followed by 3 coats of water-based finish from Bona. 
Staircases are approached in a specific way.  Balusters are removed, and spindles marked with numbers. Threads are sanded, stained and varnished in a similar way as flooring. Posts are refinish and so is the handrail (off site).  Sides and risers, as well as spindles are painted white - a coat of primer and two coats of trim paint is applied.  Once this is dry, the the baluster is reinstalled. 
Your project is done and you can enjoy both your flooring and your stairs. 
The difference truly is astounding.
Driftwood Stain from Bona, beautiful soft gray with many colorful  undertones.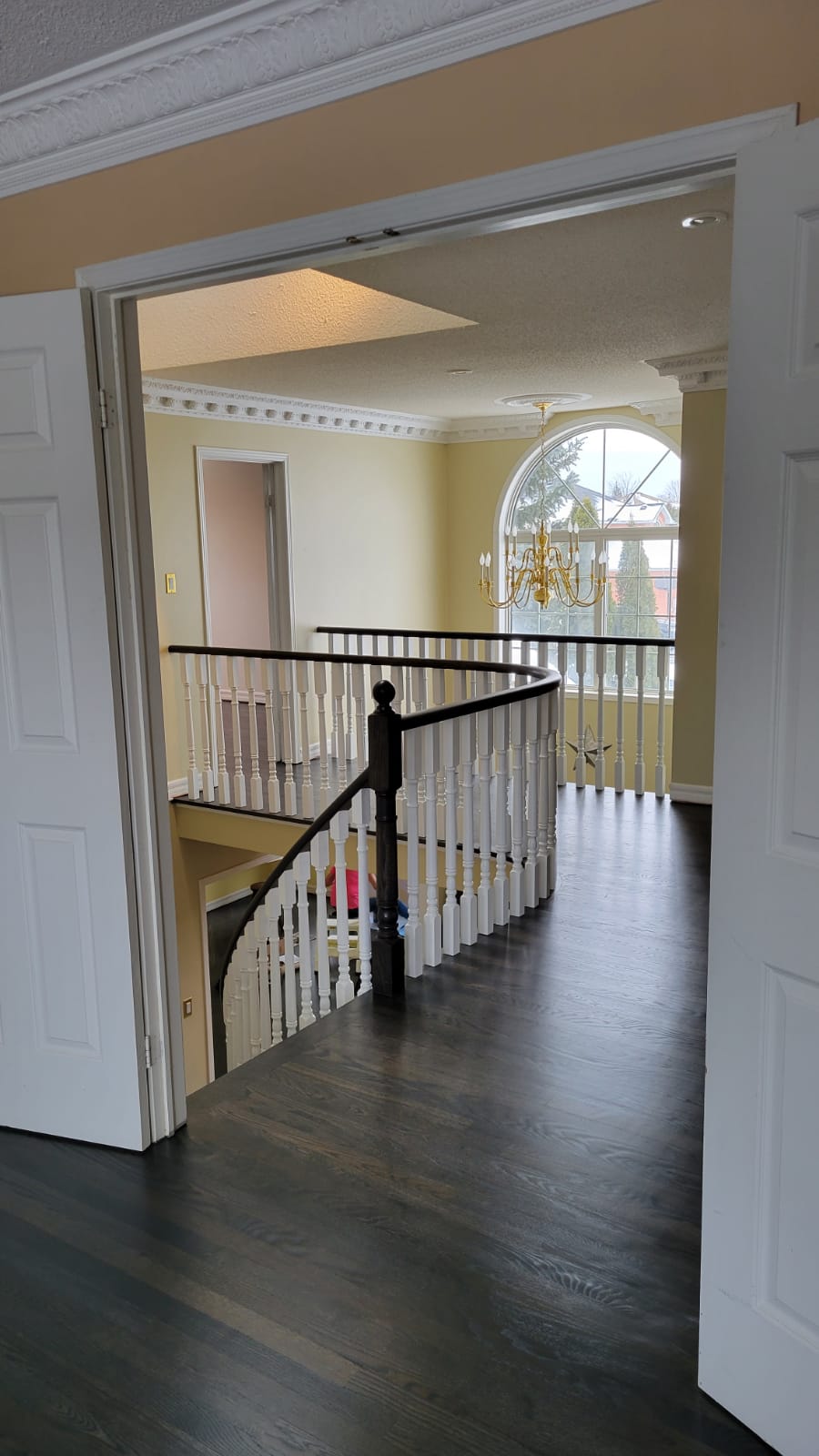 Another take on the staircase that was also completely re-done and brought into the 21 Century.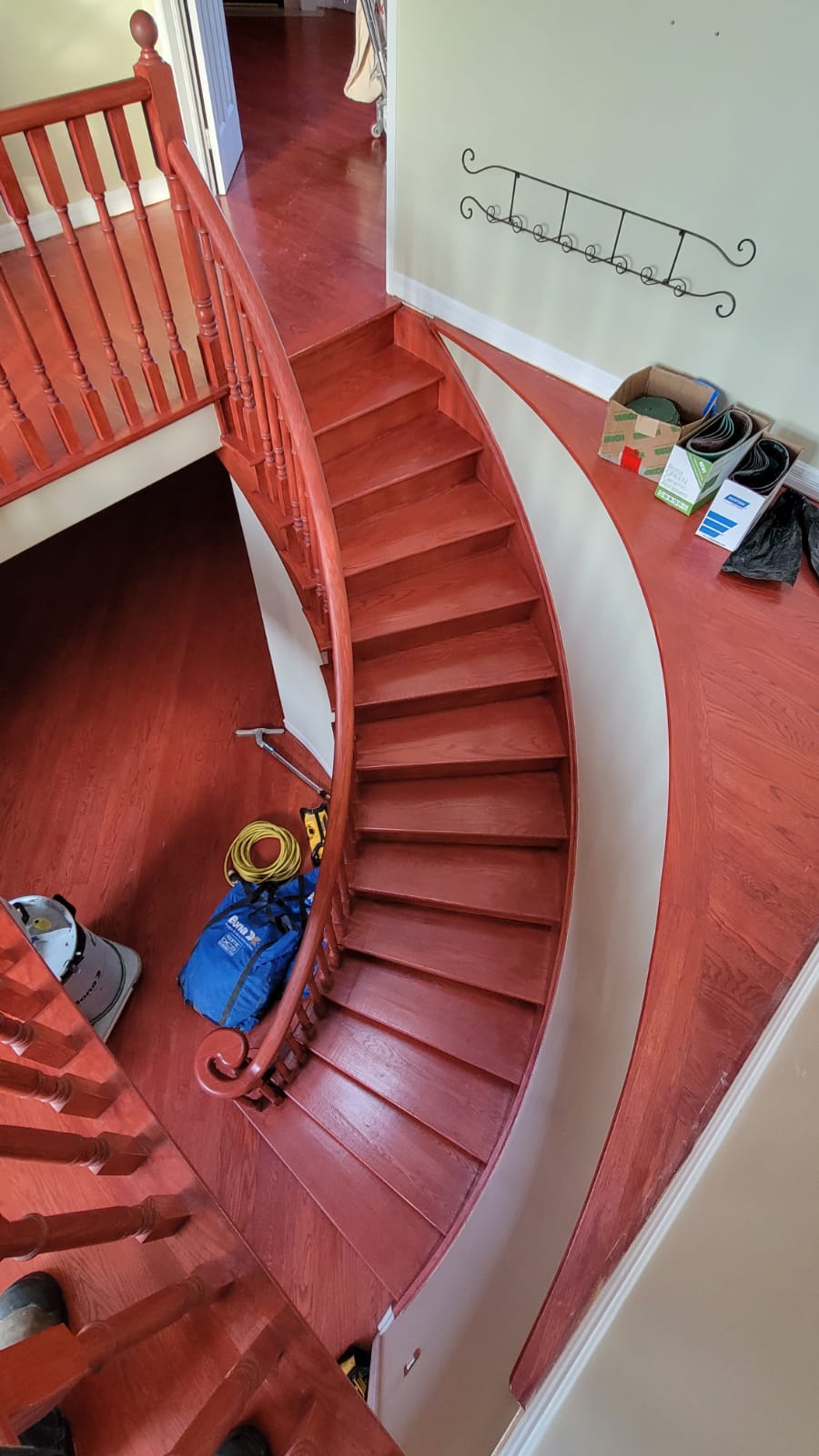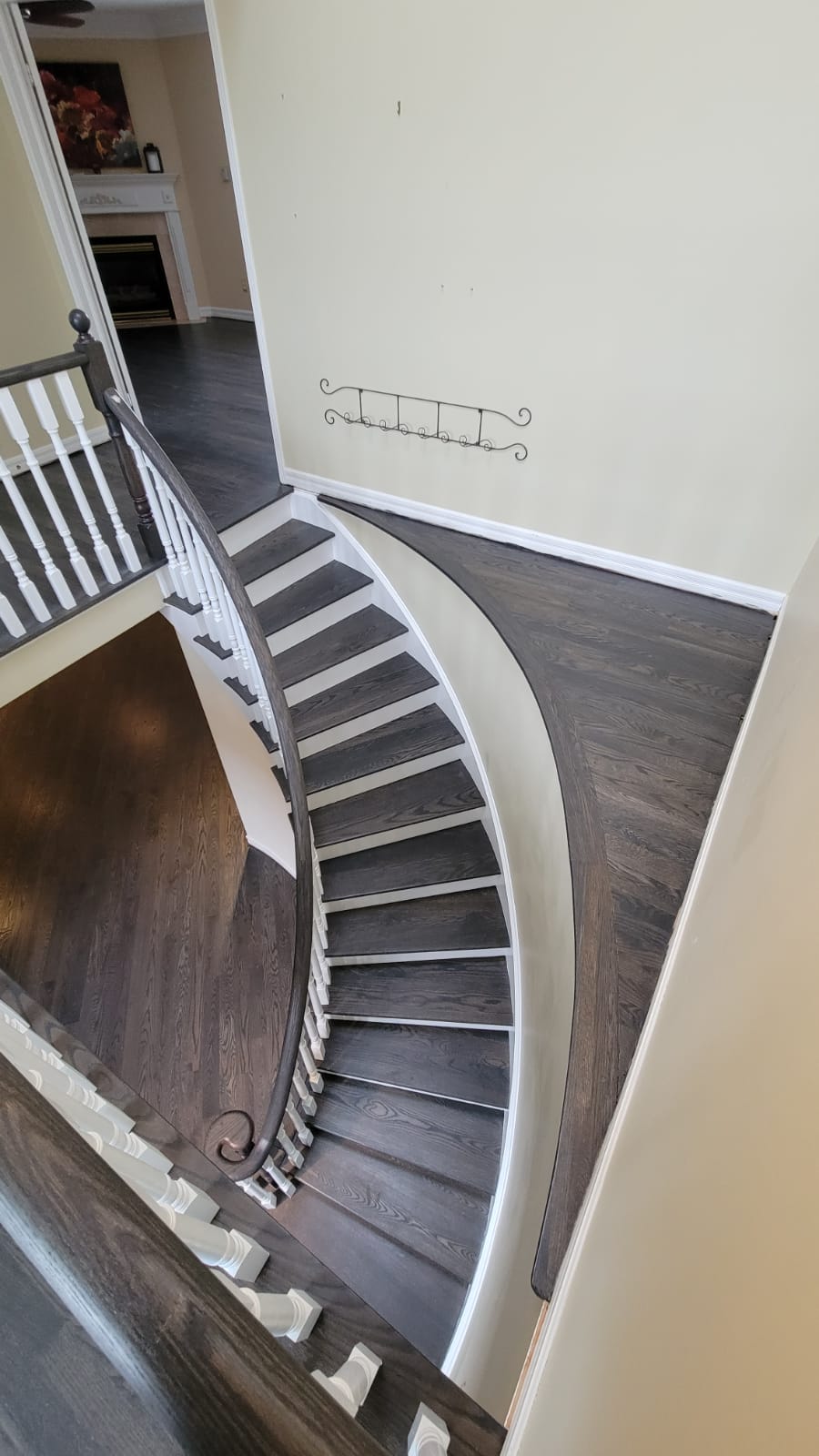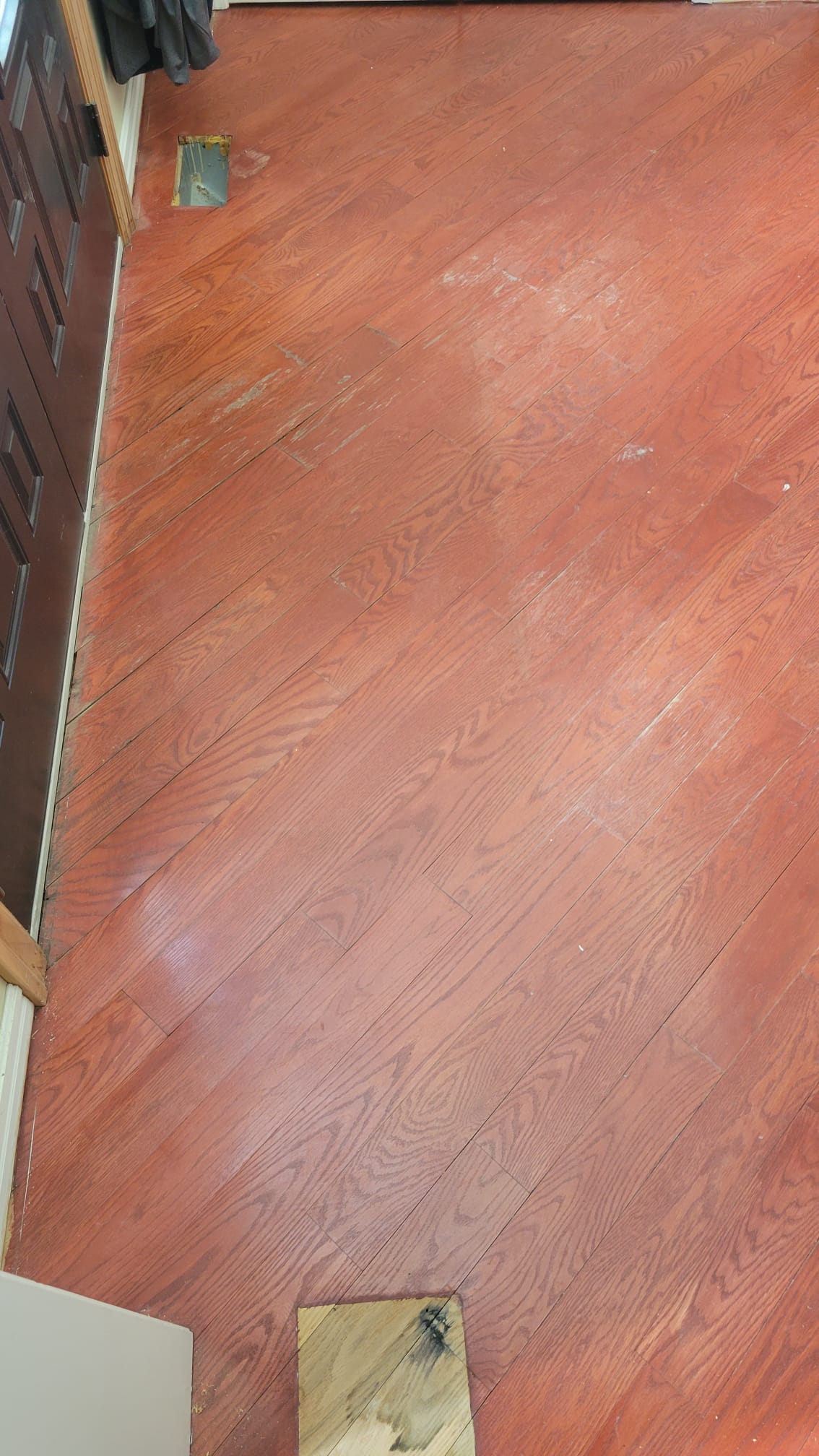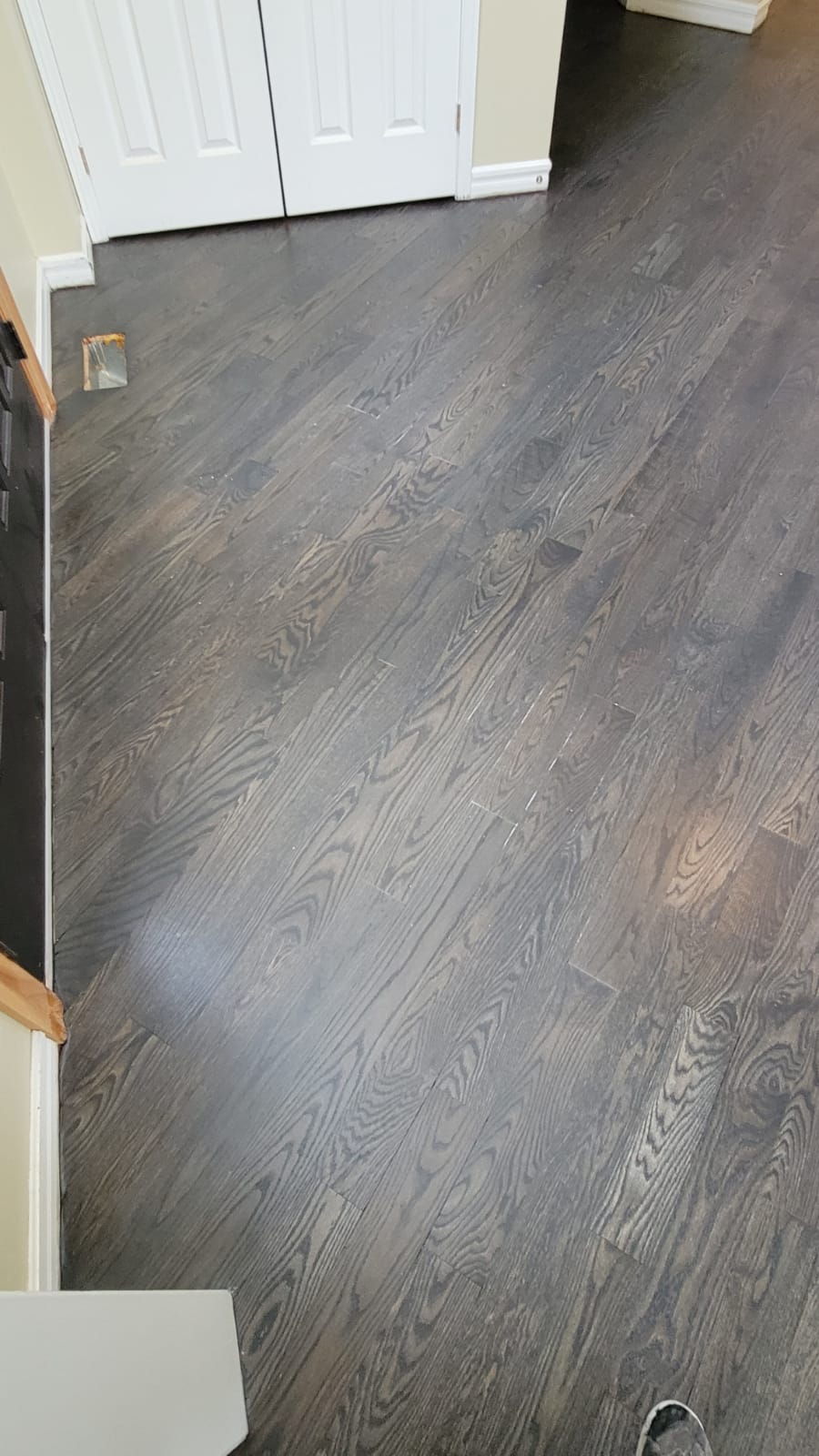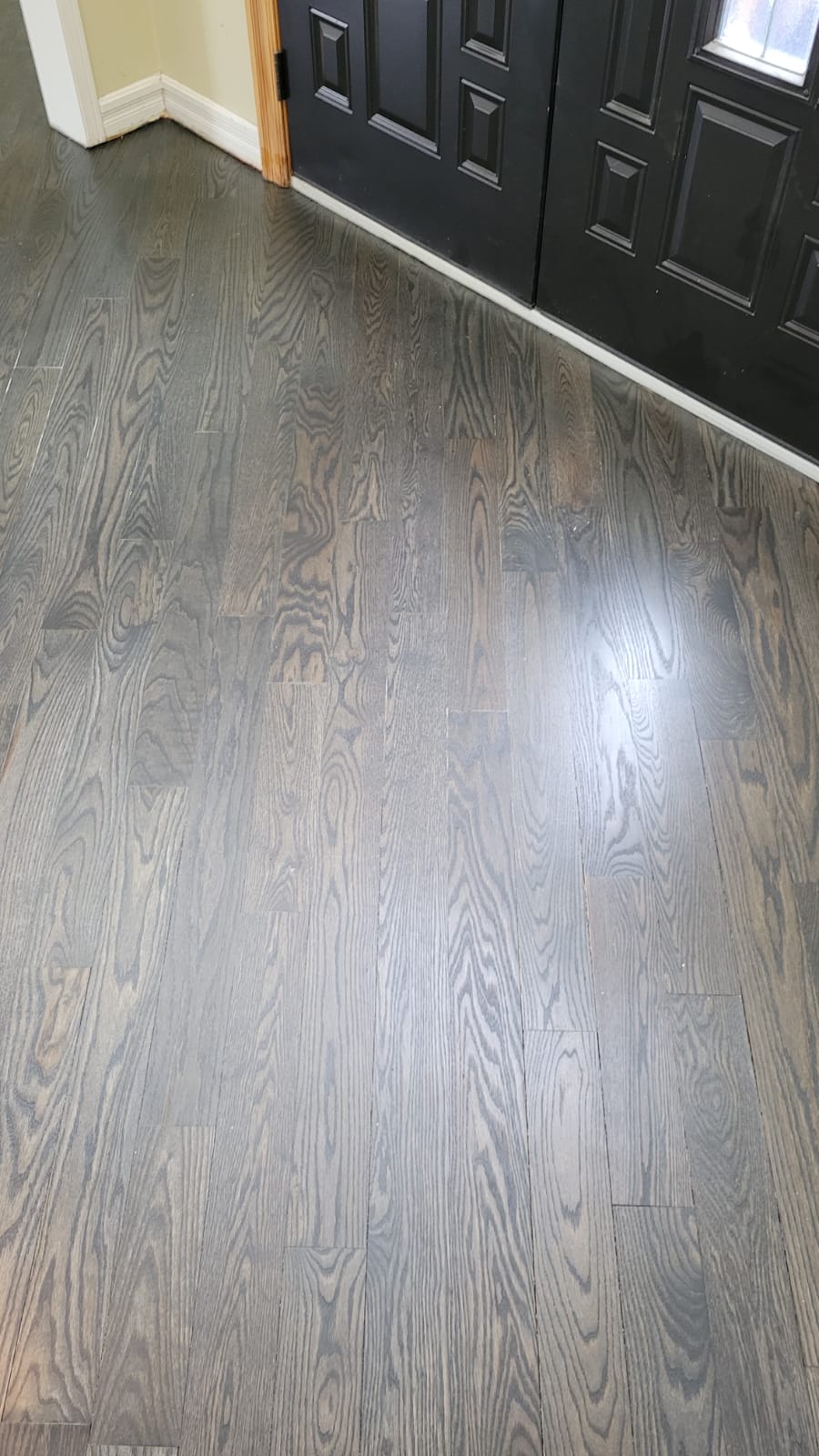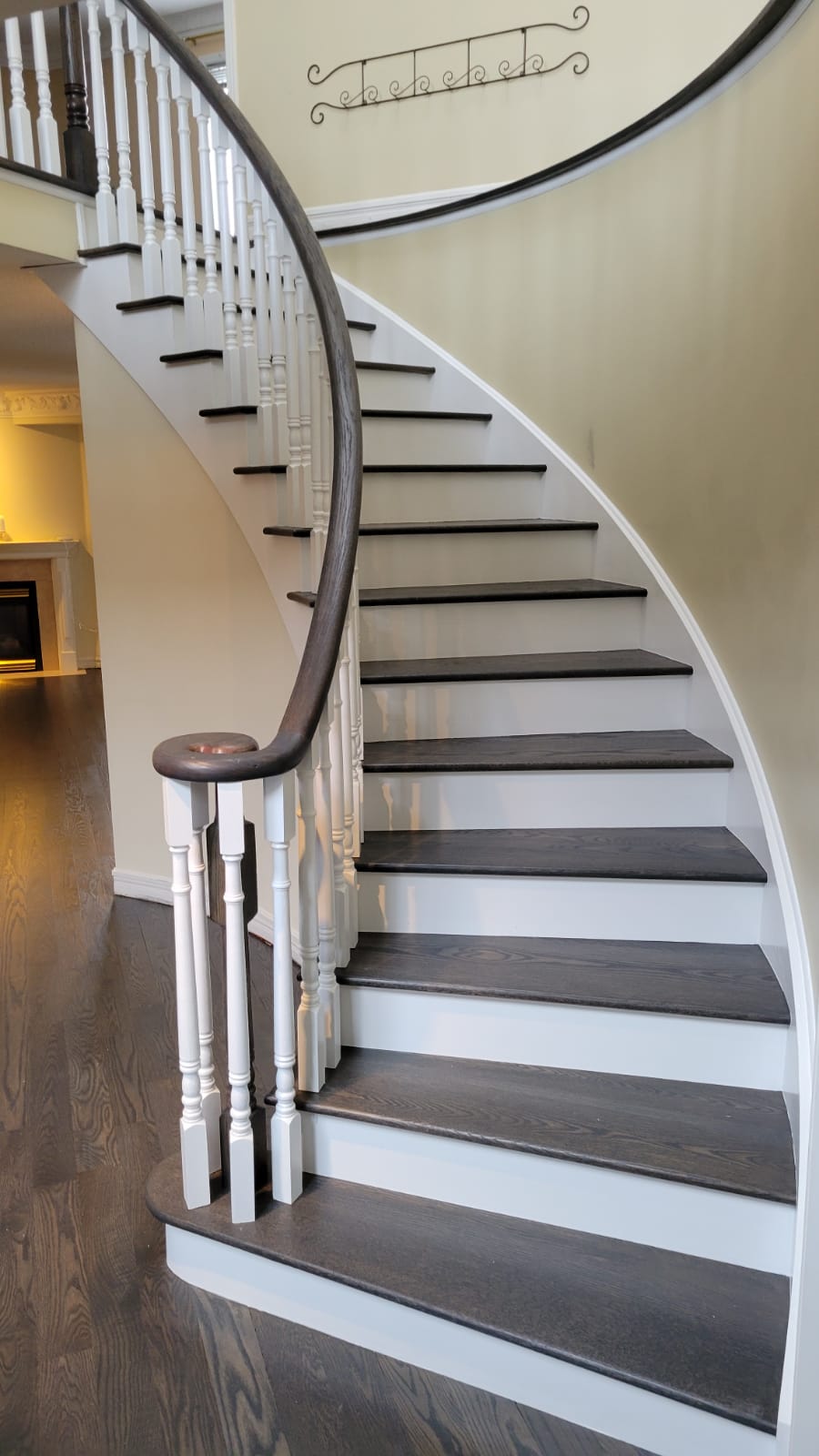 Please contact us, if you would like to transform your tired looking flooring and give it a new life.  You can request an Estimate here, or give us a call at 705-721-1082
---
Return to Home Page